More Detox Power. Better Health & Vitality
The amazing Super Kino detoxifying foot plaster is now even better! The original potent formulation has helped thousands of users. Now it has been enhanced with negative ions for even better results!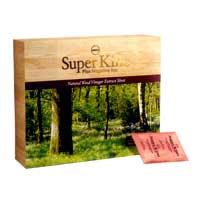 3685
Super Kino Plus Negative Ion
(10pcs x 4g)

Just stick a Super Kino Plus Negative Ion plaster onto each sole before bedtime, and enjoy the detoxifying, de-stressing and restorative effects during the night. You'll sleep better, wake up fresher and feel more alert. You'll be free of aches, pains, cramps, stiffness and lethargy. It'll put the spring back in your step!
With More Than 2,000 Negative Ions Per Plaster
Super Kino Plus Negative Ion plasters contain added ceramic, perlite and tourmaline that emit over 2,000 negative ions to counter the harmful effects of positive ions accumulated in the body.
Directions for use:
1. Remove the protective sheet from the back of the plaster. .
2. Remove the Oriyen Super Kino Plus Negative Ion foot plaster from the plastic packet, and place the printed side in the middle of the adhesive piece.
3. Remove the remaining protective strip from the back of the adhesive piece.
4. Paste the whole thing firmly onto a clean sole or body area. Remove plasters the next morning and wash feet/body area thoroughly. Discard used plasters – do not reuse.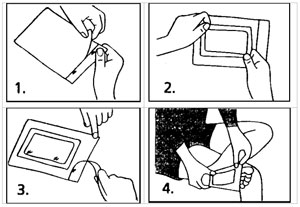 For optimum results, use on both feet before bed. May be used on painful body areas, in addition to both feet. When using the plasters for the first time, it is advisable to wear socks to absorb any fluid leakage.
For initial cleansing:
Affix fresh plasters on both feet for at least 4 to 5 nights consecutively.
For maintenance:
Use once or twice monthly.
For external use only.
Ingredients:
Wood Vinegar, Bamboo Vinegar, Dokudami, Tourmaline, Chitin-Chitosan, Loquat Leaf, Vitamin C, Agaricus, Perlite, Ceramic, Eucalyptus Oil, Apricot, Turmeric, Ginger, Others.
Product of Japan